XXI Reunión Mexicana de Fisicoquímica Teórica
9 - 11 de noviembre de 2023
Universidad Autónoma del Estado de Hidalgo – UAEH
Auditorio Josefina García Quintanar (Jueves – Viernes)
Auditorio Luis Espinoza Farías (Sábado)

El Reconocimiento de la Comunidad de la RMFQT 2023 será entregado a los doctores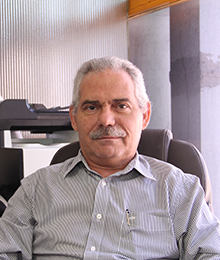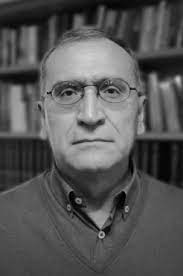 Conferencia Plenaria
Prof. Dr. Alexandre Tkatchenko
Chair of Theoretical Chemical Physics
Head of Department of Physics and Materials Science
University of Luxembourg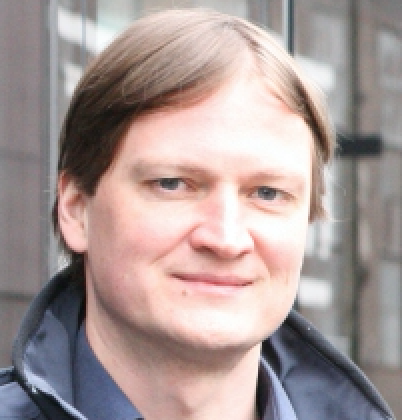 Alexandre Tkatchenko
Alexandre Tkatchenko is a professor at the Department of Physics and Materials Science (and head of this department since January 2020) at the University of Luxembourg, where he holds a chair in Theoretical Chemical Physics composed of ~35 multidisciplinary scientists. Tkatchenko also holds a distinguished visiting professor position at the Technical University of Berlin.
His group develops accurate and efficient first-principles computational models to study a wide range of complex materials, aiming at qualitative understanding and quantitative prediction of their structural, cohesive, electronic, and optical properties at the atomic scale and beyond. He has delivered more than 350 invited talks, seminars, and colloquia worldwide, published 200 articles in prestigious journals (h-index of 79 with more than 34,000 citations; Top 1% ISI highly cited researcher in 2018-2022), and serves on the editorial boards of Science Advances (AAAS), Physical Review Letters (APS), and the Journal of Physical Chemistry Letters (ACS).
Tkatchenko has received a number of awards, including APS Fellow from the American Physical Society, Gerhard Ertl Young Investigator Award of the German Physical Society, Dirac Medal from the World Association of Theoretical and Computational Chemists (WATOC), van der Waals prize of the international conference on non-covalent interactions (ICNI), and five flagship grants from the European Research Council (ERC): a Starting Grant in 2011, a Consolidator Grant in 2017, an Advanced Grant in 2022, and Proof-of-Concept Grants in 2020 and 2023. He is also a co-founder of Quastify GmbH – a start-up that combines quantum and statistical mechanics with machine learning for efficiently exploring chemical spaces.

PROGRAMA
HOTEL SEDE
Hotel Misión Pachuca
TARIFA CON DESAYUNO INCLUIDO (Impuestos incluidos)
| HABITACION | PRECIO |
| --- | --- |
| HABITACION DOBLE | $1,150.00 |
| HABITACION TRIPLE | $1,400.00 |
| HABITACION CUADRUPLE | $1,650.00 |
Código de Reservación: REUNIONMEXFISQUITEO
(válido desde el martes 7 y hasta el sábado 9 de noviembre de 2023)
Alternativamente puedes hacer tu reservación por WhatsApp al +52 1 771 111 1765
Dos camionetas para 15 personas c/u estarán disponibles para el traslado desde el hotel a la UAEH sin costo
Recepción de trabajos en la plataforma del 29 de mayo al 23 de julio 2023
Misión
Desde el año 2000, la RMFQT congrega anualmente a los estudiantes e investigadores que laboran en el uso, desarrollo e implementación de métodos computacionales a la resolución de problemas de interés a los ámbitos de la química, la física y la ciencia de materiales, en un evento de creciente popularidad donde se intercambian ideas y forman colaboraciones para el desarrollo de científico de sus participantes.